\OoO/

\OoO/
Foodmono 2/7/2023
I'm always eating. o[o//[FOOD]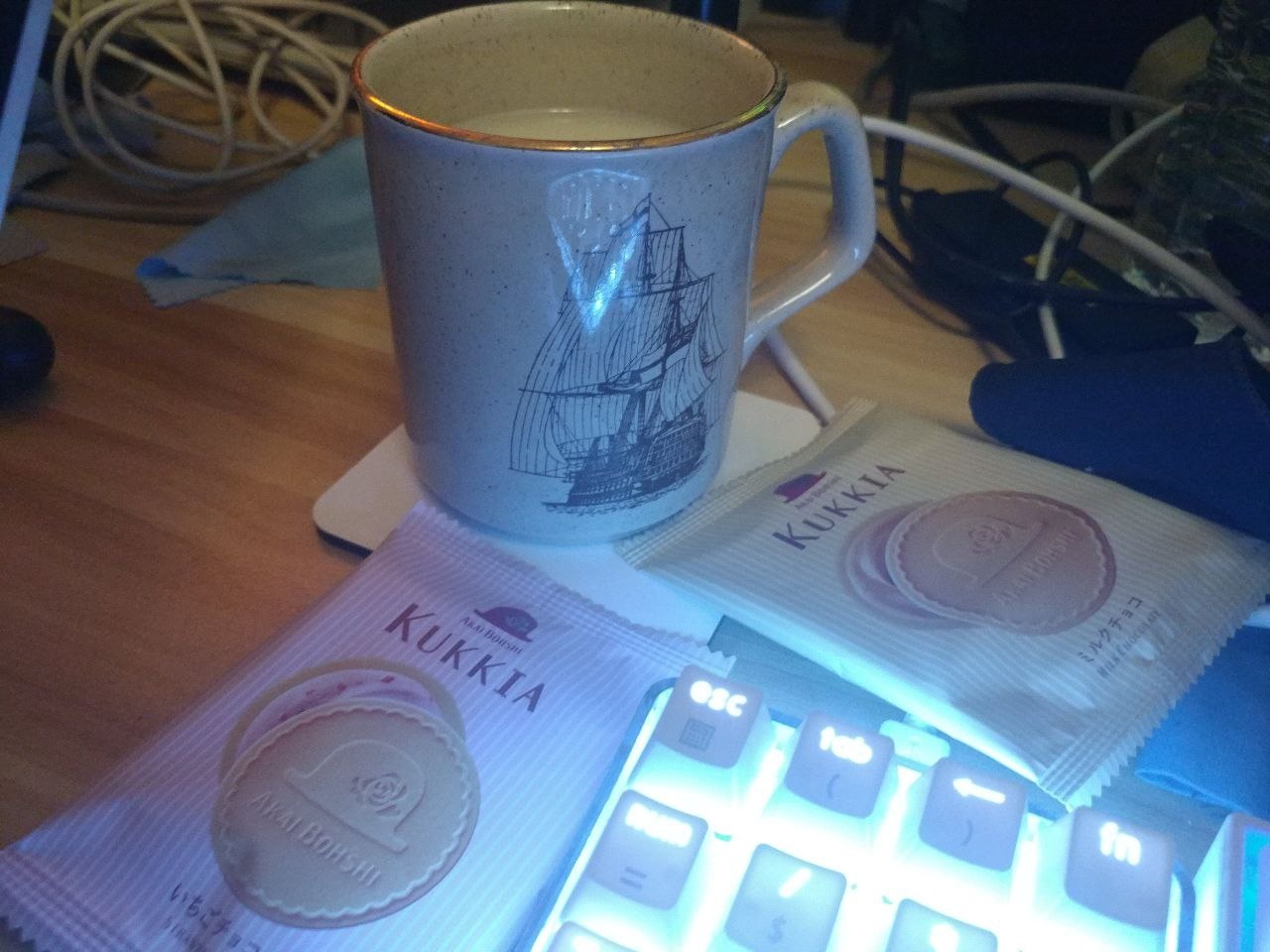 Nothing like some Japanese style waffer cookies and some Japanese green tea!
To be honest, I wish they either made the wafer smaller or added more fillings and gave me less cookies for the same price.
Since these buggies crack so easily. Any ways these are cozy to eat while doing random gamer stuff on retroarch
or with a cozy book and/or listening to some shibuya-kei! Goes well with RGBs and a lava lamp too!
Foodmono 2021
I'm always eating. o[o//[FOOD]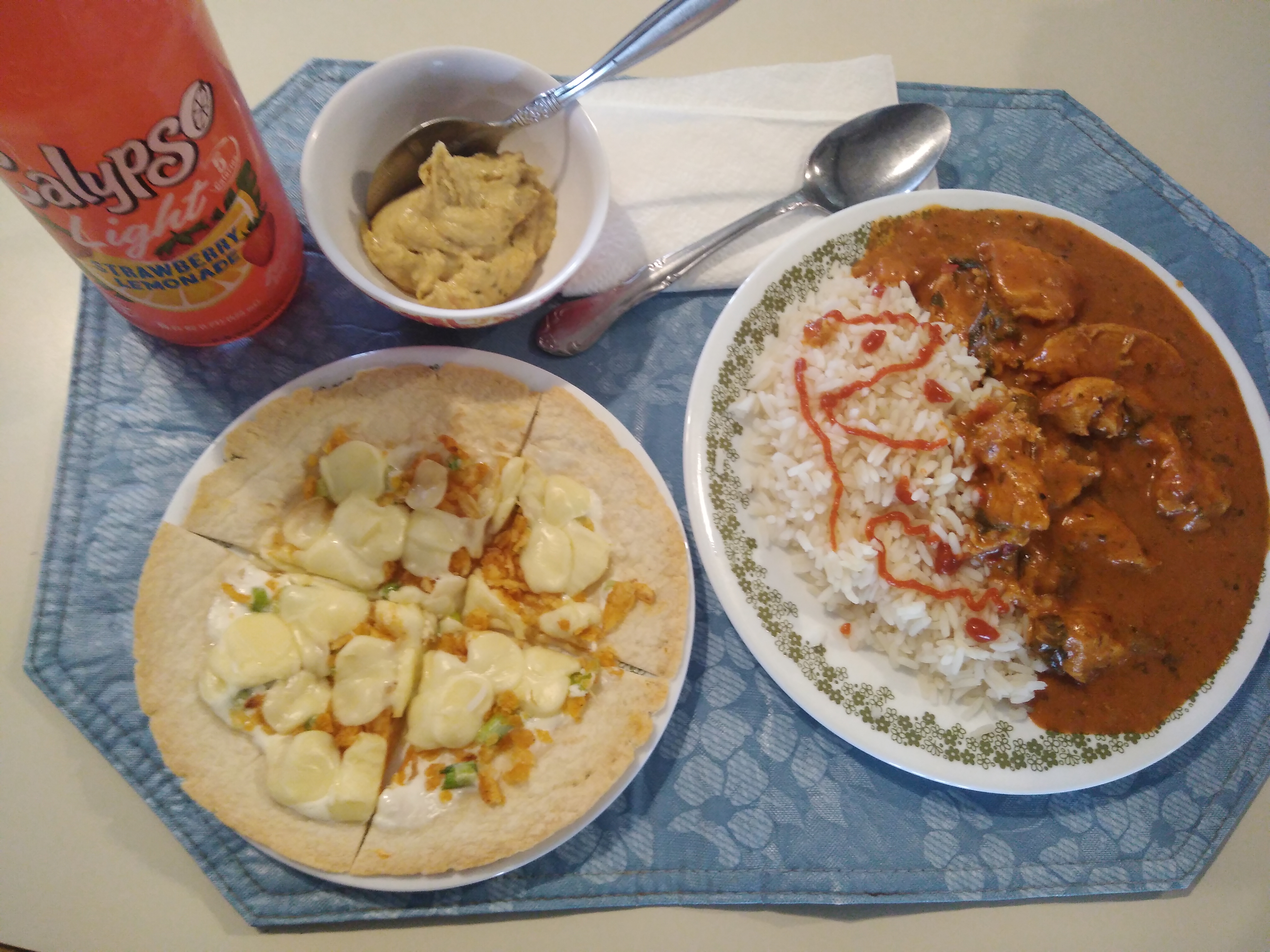 Update March 28 2021: With some Strawberry Lemonade and a little side of humous with a weird flat bread thingy
involving cheese sticks being cut up and sprinkled on top of crushed tikka masala potato chips,
green onion, coconut greek yogurt, and all on a tortilla shell
(Anyone remembering making cheap tortilla shell pizza as a kid?
I've always thought of them as gross; since store bought peperoni mixed with all the other cheap stuff
and the weird tortilla shell tasted nasty.)
Oh I forgot to say also that I had tikka masala with rice,
and with a tiny thin drawing of sriracha on the rice too.
tasted good and I had a lot of left overs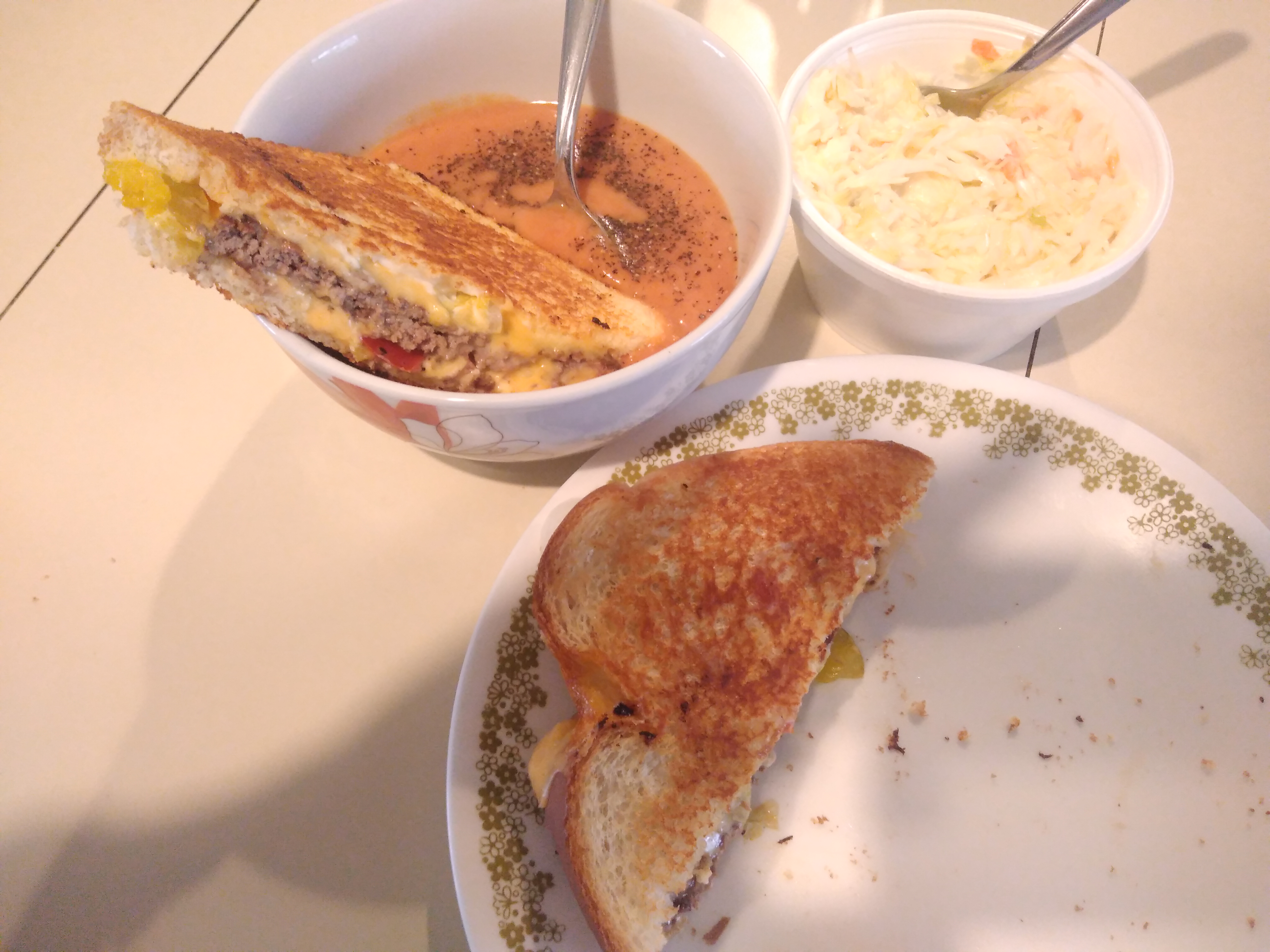 Update March 28 2021: literally a grilled cheese with a sandy cheeks wish combinded with a cheese burger.
(cheese burger + grilled cheese.) I thought of this while looking at other family members
in the house making a grilled cheese sandcastle at wish.com with tomato soup.
The sandwich had a seasoned burger patty, pickles, tomato, onion, safe yet old lettice, cheese and mayo;
and all made on a pan like a grilled cheese sandwich. had to cook the burger first though.
I was quite surprised on how well the structural integrity was kept after adding a bunch of random burger crap.
(I now want to play the burger time game on Mame/arcade or NES. after writting this.)
I had coleslaw left over from my coney island diner that I had a few days ago,
so I had that with the GC (Burger) it was a nice pairing with some cheap tomato soup too.
Barely any soup was left but I didn't need much, just wanted something with the sandwich.
Looking at the sandwich now, I get a cozy diner vibe from this. or a Hospital cafe vibe too.
Hope you all a good day.
More To Come and many More to do in the world of Maru!